Secret Scarves® Cooling Insert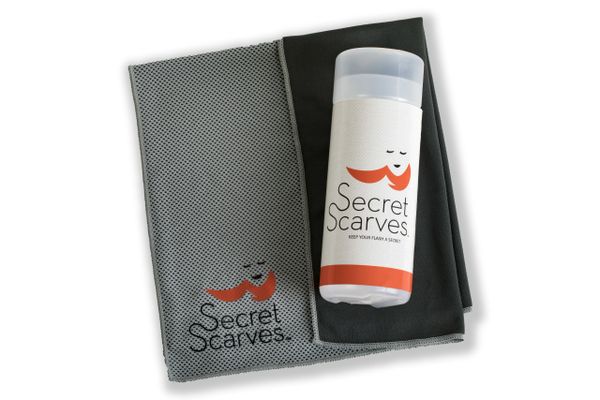 Secret Scarves® Cooling Insert
---
The Secret Scarves® Cooling Insert will immediately give you relief on your neck and help to reduce those embarrassing hot flash symptoms.
1.  Simply soak the insert
2.  Wring it out
3.  Snap it
4.  Place it in your own fashionable scarf. 
5.   Make sure that the Cooling Insert is resting on the back of your neck inside your scarf.
It will cool down your body temperature instantly for up to 2 hours.  The fabric is light, flexible, and will fit inside your scarf without being noticed. 
You can go about your day without anyone knowing that you experiencing "Your Own Personal Summer".  The Cooling Insert is perfect for work, social functions, or just when you want to keep your FLASH a SECRET.




Reviews