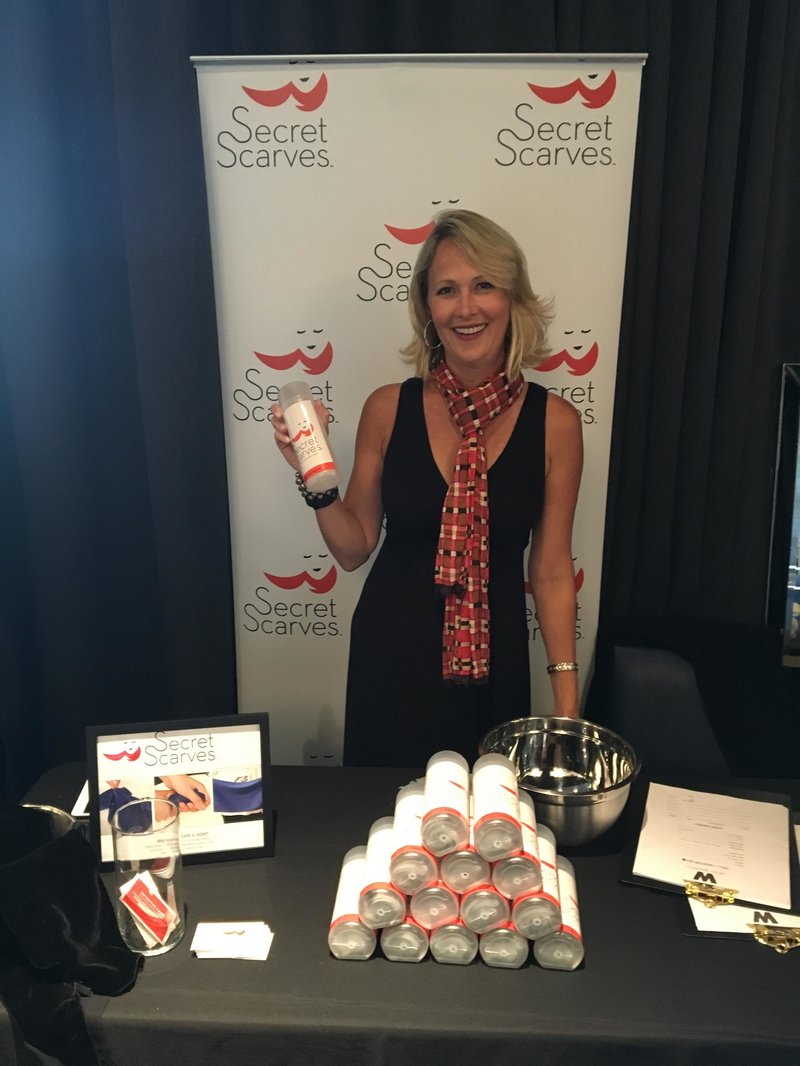 The founder of Secret Scarves™, Tracy Allen, created the cooling insert after she had experienced HOT FLASHES every hour on the hour for six months straight. She didn't know when or how intense the "personal power surges" would be when they arrived. Unfortunately, they always seemed to happen when she was in an important meeting or at a social function. Not only was it embarrassing, but she didn't have a way to control the extreme temperature changes her body was experiencing.
The good news is that she found a way to SECRETLY stay cool without her friends and co-workers noticing that she was having her "own personal summer". The Cooling Insert immediately gave her the relief and confidence she needed to go out and about with her daily life without worry.
She is donating $1.00 from each sale to the Lombardi Cancer Foundation. She hopes to help women who are going through menopause early due to radiation/chemo treatments. Her mother is a breast cancer survivor and this cause is dear to her heart.